Byloader
Loading automation system for efficient sheet metal handling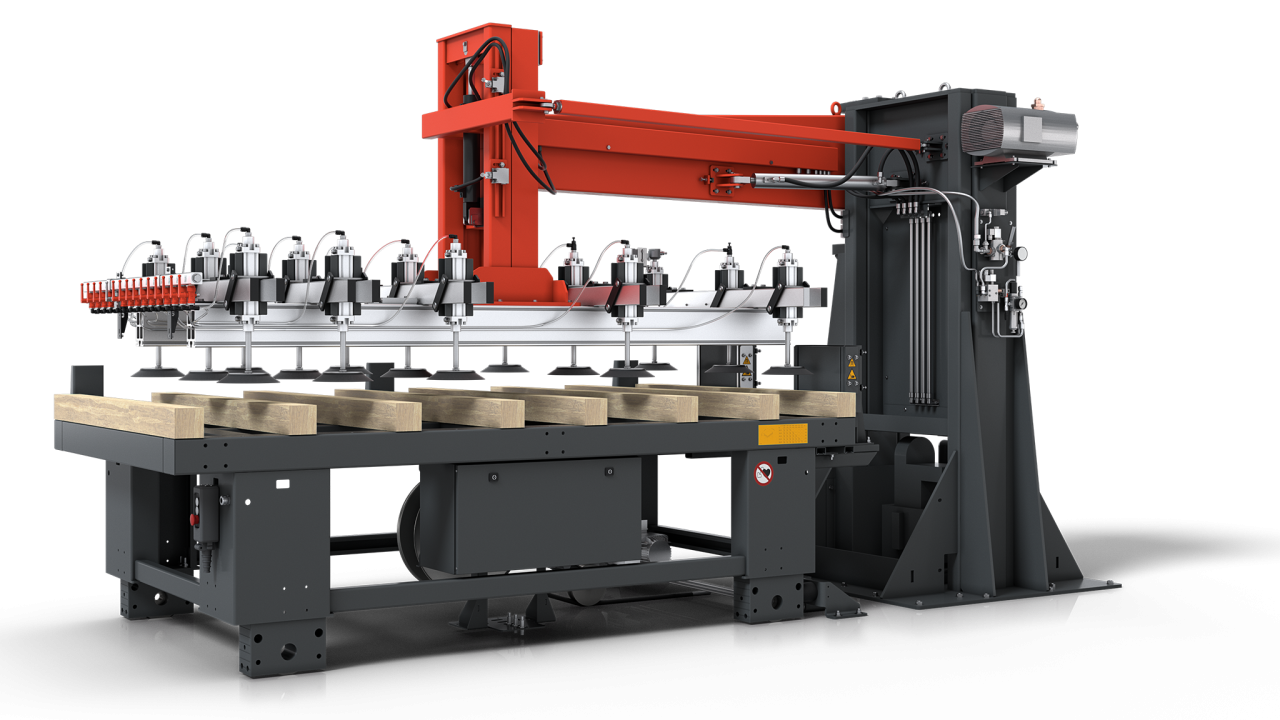 Fast loading automation system
Makes your life easier
The Byloader allows you to further simplify your laser cutting operations. It allows you to quickly load the raw material onto the shuttle table. This optimizes the loading process – automatically, quickly, and reliably.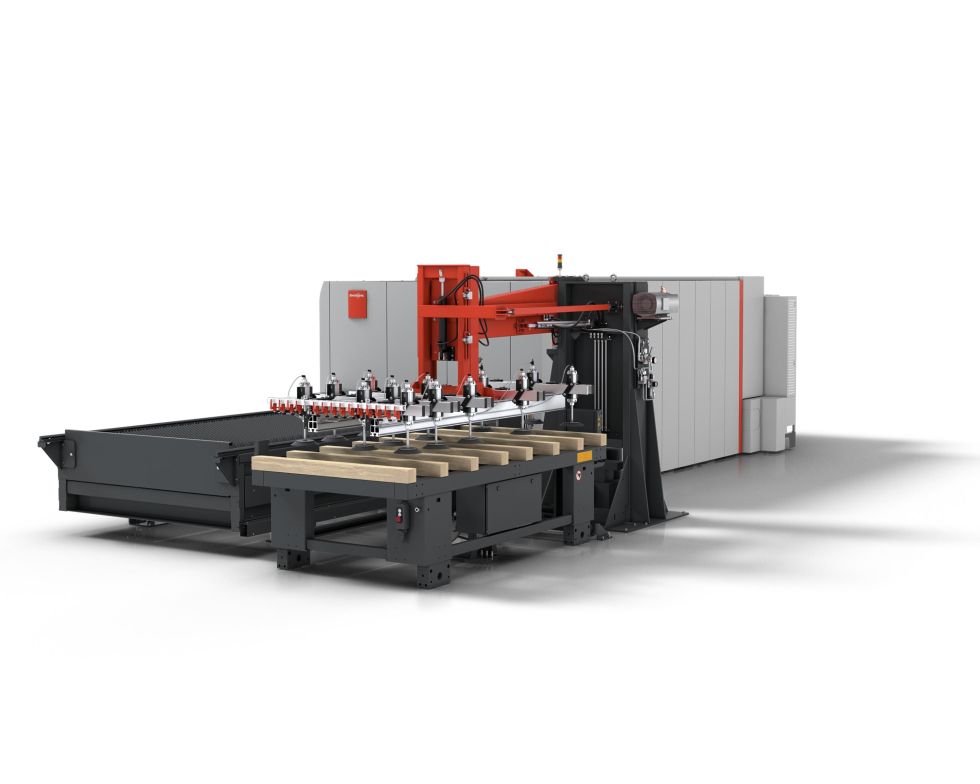 Reduced consumption
Save time and costs
Each suction cup of the loading automation system can be activated independently. This reduces the energy consumption of the automated loading processes. In addition, it enables the handling of sub-sheet formats.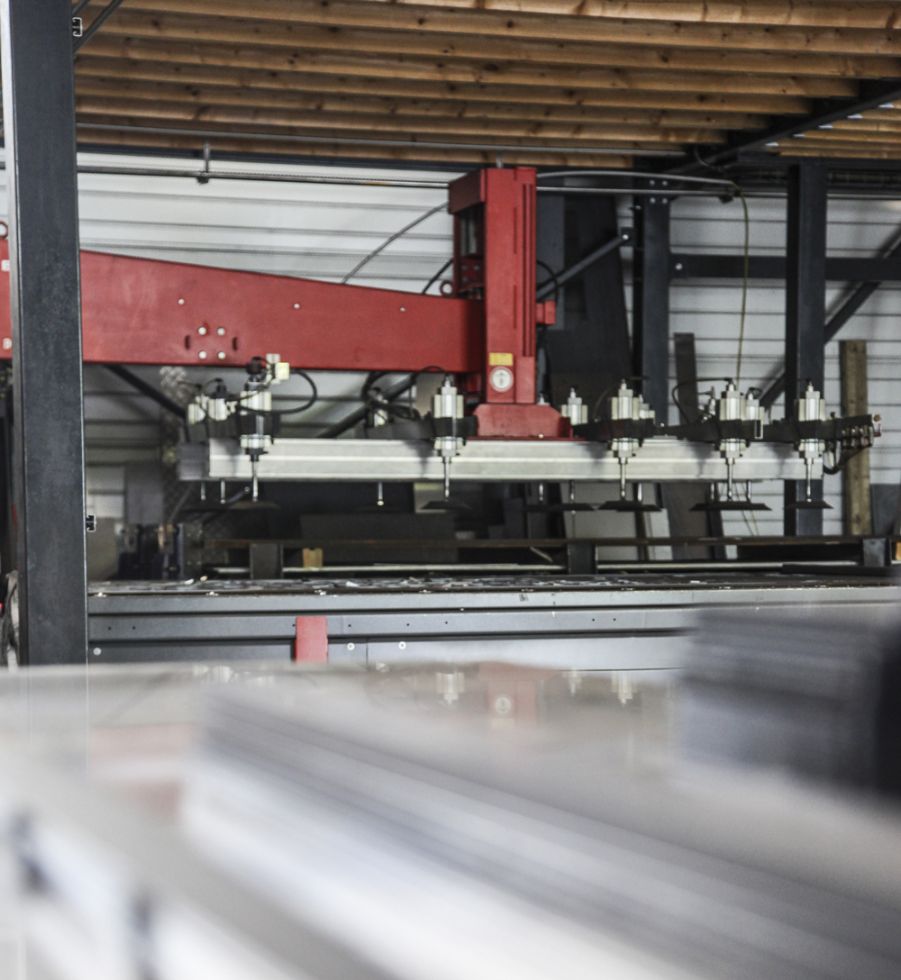 Complete overview
Intuitive Handling
Thanks to the integrated control, you operate the Byloader effortlessly. The system is controlled using the operator terminal of your Bystronic laser cutting system. This means that you have all the controls on a single touchscreen.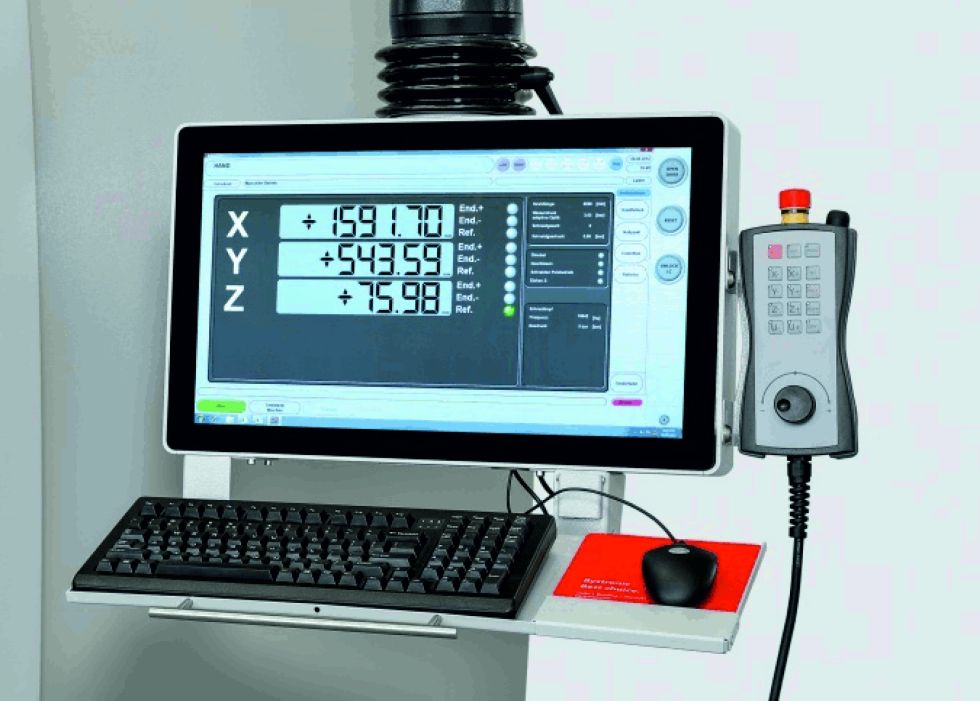 Improved access
For convenient manual unloading
We provide you a sheet metal table with an electric drive instead of a fixed table. This facilitates the loading process and the accessibility of the shuttle table of your laser cutting system for manual unloading.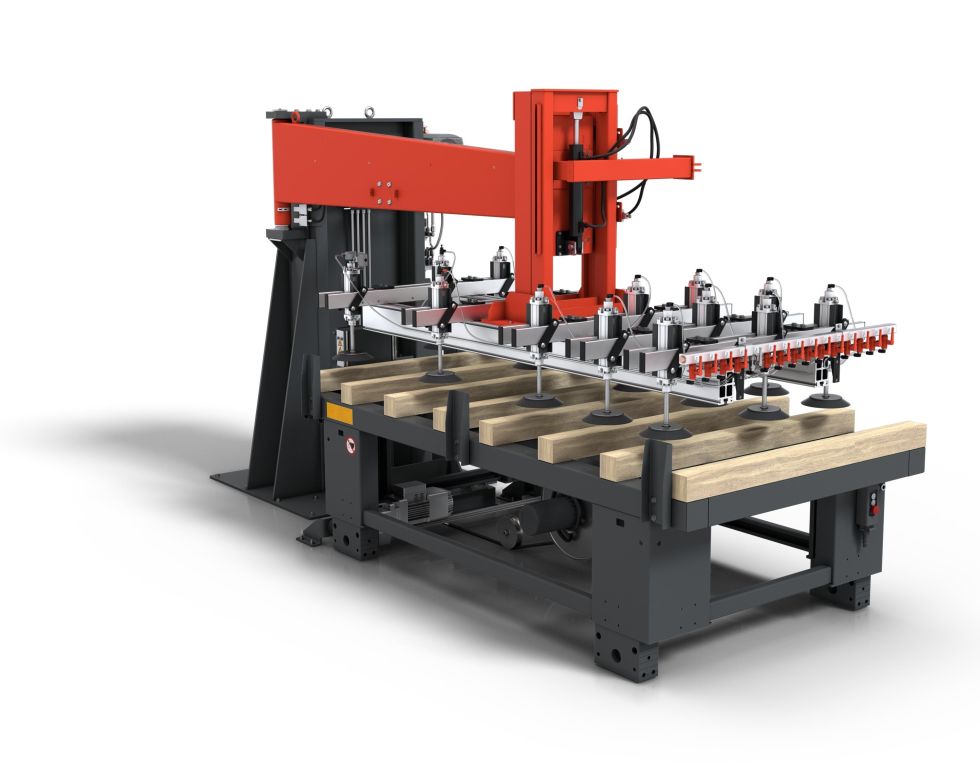 Utilize our loading automation system to simplify your processes. We are looking forward to answering any questions you may have.
Specifications
Specifications
All the information about the Byloader
| | | |
| --- | --- | --- |
| | Byloader 3015 | Byloader 4020 |
| Nominal sheet size | 3000 × 1500 mm | 4000 × 2000 mm |
| Load sheet metal thickness | 0.8–25 mm | 0.8–25 mm |
| Maximum sheet weight | 890 kg | 1580 kg |
Highlights
We will be happy to assist you with any questions you may have about our Byloader loading automation system.
Service
Bystronic service
Customized to your needs and designed for smooth production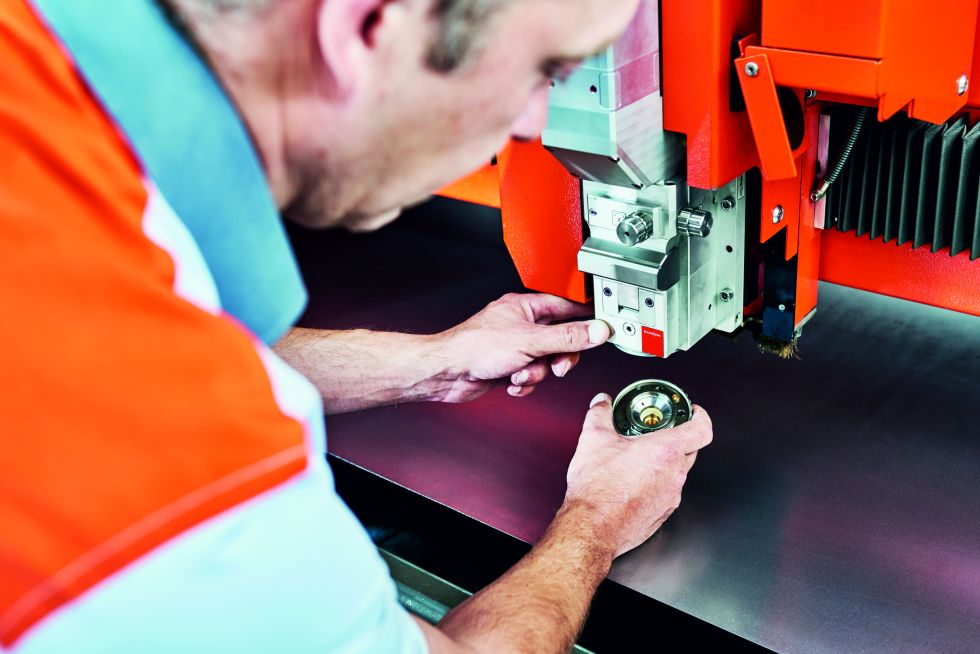 ByCare packages
Our trained service experts ensure efficient production processes and safety for your employees. Depending on the challenge, we offer packages with basic to all-around services.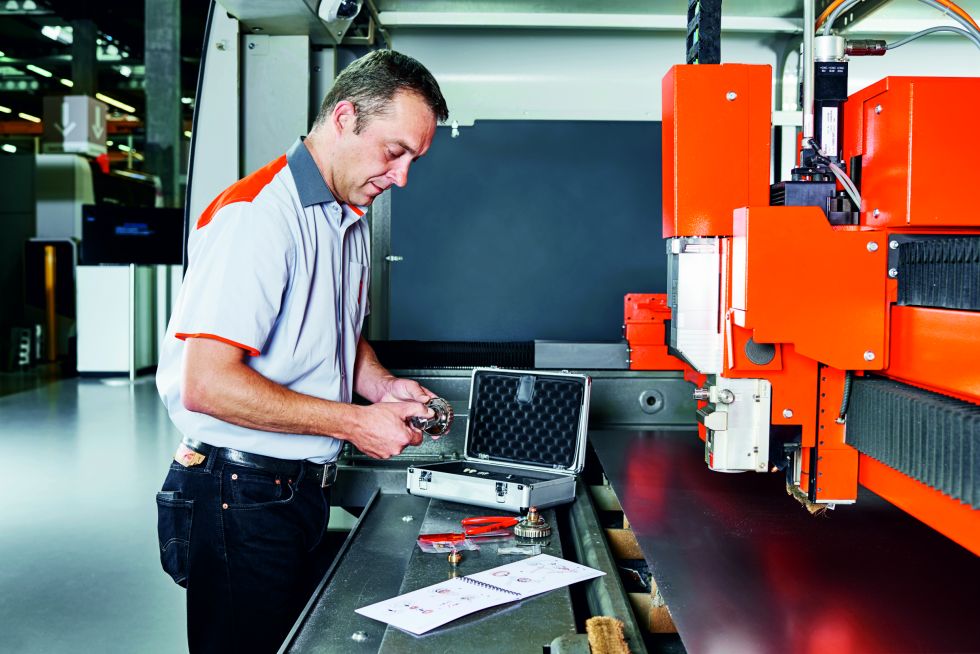 360° Customer Advisor
We analyze your production and determine where your strengths and weaknesses lie. Based on this information, you can optimize processes and decrease downtime.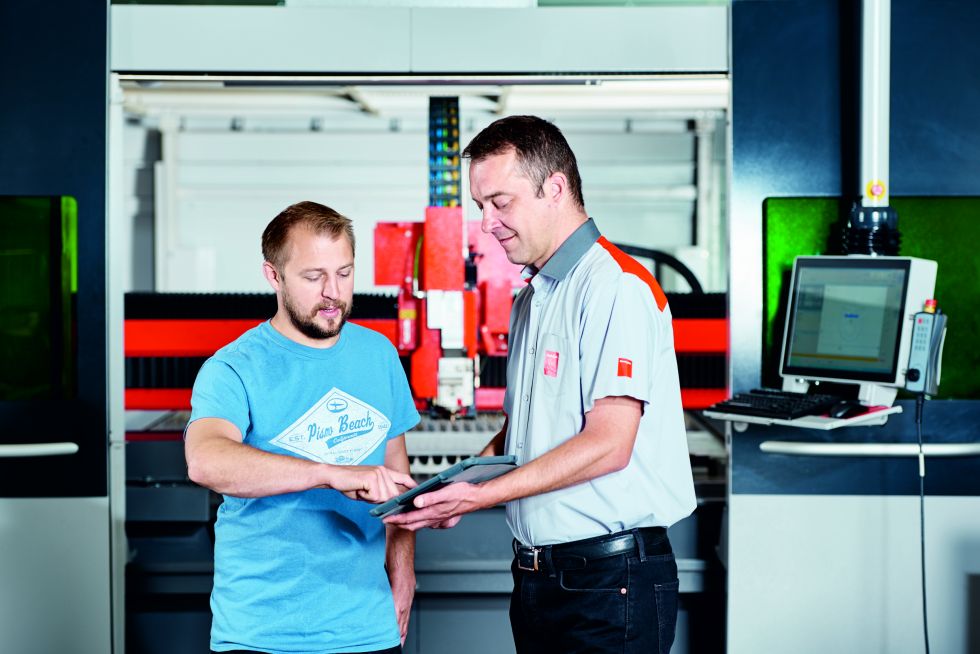 Our services
We maintain and repair your Bystronic systems. Optionally, you can obtain upgrades to retrofit your system or accessories to fine-tune your machines. Upon request, we can also perform a general overhaul.
Our service experts are always there for you – quickly and in person
Software
Software
BySoft Suite: Software for efficient processes
The future of sheet processing lies in networked, intelligent production. Bystronic software digitalizes and connects your entire company in order to optimally control your production.